| | |
| --- | --- |
| | Informative & Interesting... not your everyday company newsletter. |

Happy Oktoberfest!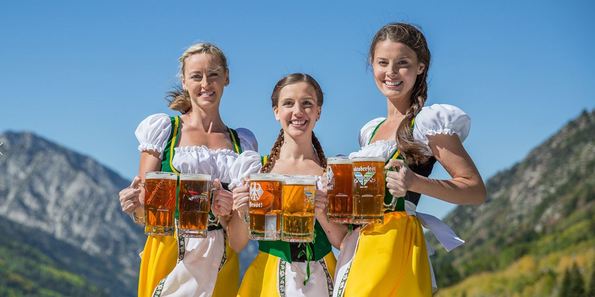 I must confess that this picture above is not how the waitresses looked when I experienced Oktoberfest when just out of high school (not technically Oktoberfest but at least in the right city). Below is what I remember: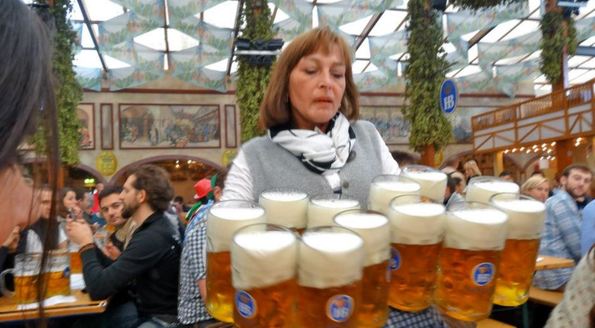 Although I was 30 years younger, I distinctly remember the waitresses to be strong, stout and a little angry (just like the beer). I remember there was loud oompa band music, lots of whistling, hats and pretzels - and so much beer. I think I also remember finding an unattached car bumper in the street and taking it home to our hotel room. It was the last day of the overseas orchestra trip so I guess we felt like we could do no wrong...after all, we were going home the next day. I also think I was with my older brother and mom. Memories...

This month we host the 6th Annual TURNkey Chili Cookoff where all of our customers are welcome to come and enjoy a great day of competition. The winner and runner up receive cash prizes and there are entries from outside the company as well (not eligible to win the cash).

There usually are at least 10 chilis to be judged by attendees as well as soft drinks, corn bread, beer and all of the trimmings. There is also a bouncy house for the kids... Let us know if you can make it...or simply stop by.

Chili Cookoff
October 15th, 2016
12 noon - 5 pm-ish
213 S. Milwaukee Ave.
Wheeling, IL 60090
(across the street from TURNkey)

Last month's winner of the "guess the location" game was
Russell Racean
with the correct guess of Seychelles. There were lots of correct guesses this month but Russell was the quickest. Thanks for playing.
More about the location below...
And now for a new picture above- Can you guess where it is by looking through the keyhole? "This one is so easy, I cannot give you a clue that would be more obvious. Think of the month and look at the picture of this famous city..." Can you guess the location?
Correct answers will be given recognition but half the fun is trying to figure it out. The correct answer will be revealed in the subsequent issue. Good luck and have fun.

If you like this newsletter, forward it to someone else or
sign them up HERE.

As always, send any items you think are newsworthy, interesting or just plain odd to
news@turnkey.pro
---
Seychelles - Keyhole Answer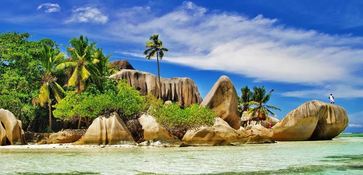 "This group of islands is far away from the US and is mostly visited by Europeans. They were uninhabited throughout most of history but eventually were by the French and colonized by the British (shocking). It is now a playground to the rich and famous."

This place is also known to me as someplace I am very unlikely to find myself...
Seychelles is REALLY FAR from Chicago. If you were to hop on a flight to get there, you would fly from O'hare to Dubai and then over to Mahe Island. Flying time would be roughly 19 hours with a 7 hour layover. The cost of an economy ticket would be about $2800 USD.

They speak Seychellois Creole, French and English - so you're in luck. Also, the population is only 90,000 so an increase of 1000 people would be greater than 1% annually. This is the case based on the last two years of data.

Seychelles is a comparatively young nation which can trace its first settlement back to 1770 when the islands were first settled by the French, leading a small party of whites, Indians and Africans. The islands remained in French hands until the defeat of Napoleon at Waterloo, evolving from humble beginnings to attain a population of 3,500 by the time Seychelles was ceded to Britain under the treaty of Paris in 1814.

Seychelles achieved independence from Britain in 1976 and became a republic within the commonwealth. Following a period of single party rule by the government of Mr. France Albert René, on December 4, 1991, President René announced a return to the multiparty system of government, 1993 saw the first multiparty presidential and legislative elections held under a new constitution in which President René was victorious. President René also won the 1998 and 2003 elections before transferring the Presidency to James Alix Michel in June 2004.
Ten interesting facts about Seychelles
1. Pirates used to seek the islands of Seychelles as a hideout. It is believed that Olivier Le Vasseur, an infamous pirate, had a treasure worth 100,000 euros that remains hidden in the land up to the present.

2. Victoria, the capital city of Seychelles, is the smallest capital in the whole world.

3. Ian Fleming, the author of James Bond novels and short stories, named his character Milton Krest after a tonic and ginger beer that he tasted while vacationing in Seychelles.

4. This beautiful country island was home to none until the latter part of the 18th century, when its first settlers arrived.

5. Almost half of the limited landmass in the country is occupied by national parks and reserves. This is in support of the government's various environment and ecosystems protection and conservation policies.

6. Seychelles is the right place to visit if you want to see unique endemic species. These include the paradise flycatcher, the warbler, the jelly fish tree, and the female Coco de Mer, which is the world's heaviest nut.

7. The country is home to the heaviest land tortoise that is living in the wild. Named Esmeralda, the animal weighs 304 kilograms and can be found at the Bird Island.

8. In the Ste. Anne Marine National Park, you will find the Moyenne Island, which is believed to be haunted by a spirit that guards a buried treasure.

9. Round Island used to be a leper colony. A stone prison still remains up to this day.

10. When it served as host country to the Miss World Beauty Pageants in 1997 and 1998, Seychelles had great international media coverage, enough to boost its tourism industry.
---
Chili Cook Off - October 15th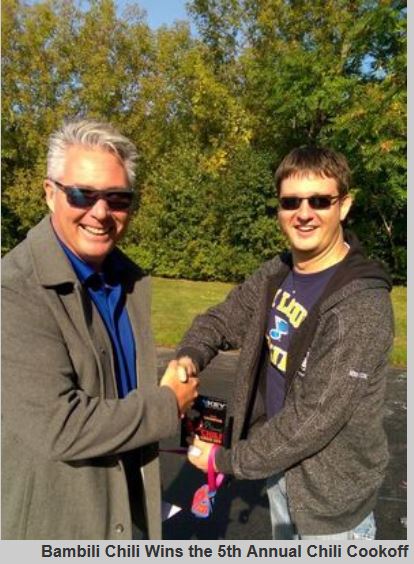 This is Derek Eskew and I recognizing his thrilling victory at last year's Chili Cookoff. As mentioned, attendees get to sample at least 10 contending chilis from mild and sweet to hot and beanless. Sometimes you may even get some ghost peppers, bison or ostrich entries. Either way, it is a great afternoon to stop by and socialize with lots of people you may or may not know. Bring the kids and enjoy. Every year seems to get bigger and better.
Chili Cookoff
October 15th, 2016
12 noon - 5 pm-ish
213 S. Milwaukee Ave.
Wheeling, IL 60090
(across the street from TURNkey)
---
The Correct Way to Wash Your Hands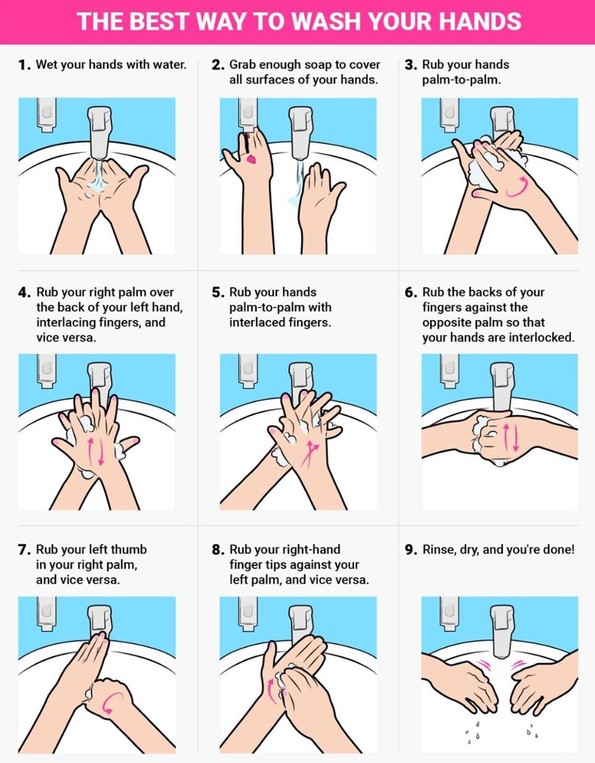 ---
Horse Algebra - Can you solve this?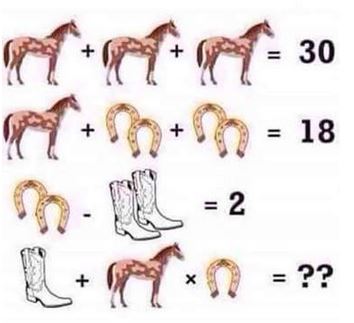 click here
to see the answer explained. For the record, I got this one and thought it was easy - but maybe I just have good horse sense.
---
Murphy's Lesser Known Laws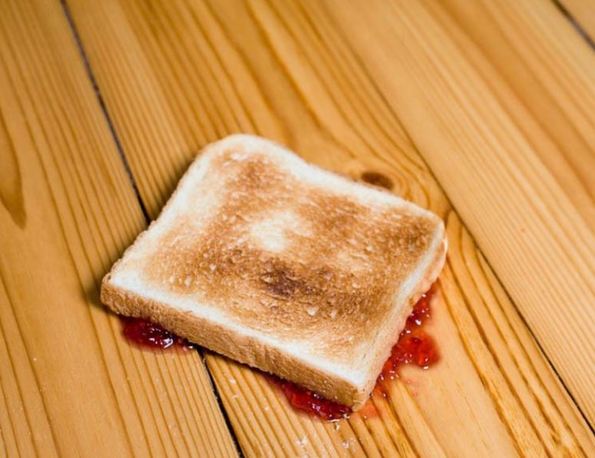 1. Light travels faster than sound. This is why some people appear bright until you hear them speak.

2. A fine is a tax for doing wrong. A tax is a fine for doing well.

3. He who laughs last, thinks slowest.

4. A day without sunshine is like, well, night.

5. Change is inevitable, except from a vending machine.

6. Those who live by the sword get shot by those who don't.

7. Nothing is foolproof to a sufficiently talented fool.

8. The 50-50-90 rule: Anytime you have a 50-50 chance of getting something right, there's a 90% probability you'll get it wrong.

9. If the shoe fits, get another one just like it.

10. The things that come to those who wait may be the things left by those who got there first.

11. Give a man a fish and he will eat for a day. Teach a man to fish and he will sit in a boat all day drinking beer.

12. Flashlight: A case for holding dead batteries.

13. God gave you toes as a device for finding furniture in the dark.

14. When you go into court, you are putting yourself in the hands of twelve people who weren't smart enough to get out of jury duty.
---
Yep. Here it is. But it is in Minnesota (and what do they know about pizza?)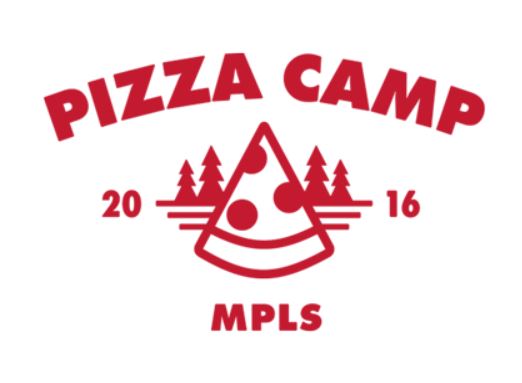 Pizza Camp 2016 is hosted by the Minneapolis Pizza Club and Grown Up Club and will occur at the Baker Near-Wilderness Settlement in Maple Plain, MN on September 16th, 2016. Registration includes programming, lodging, meals, and a Pizza Camp Swag package including a T-shirt, Beer Koozie, Tote Bag, and Enamel Pin.
The 2016 Pizza Camp kicks off at Baker Near-Wilderness Settlement on Friday afternoon where campers will drop their sleeping bags off at their cabins, receive swag bags full of pizza-centric goods, and participate in ranger-led activities like archery and canoeing, and be treated to entertainment and
activities from Grown-Up Club.
Looks like I don't fit the demographic anymore. However, it sounds like a gas...
---
Remember Nate? He's gone from TK but he reminds me of this meme (he was really annoying):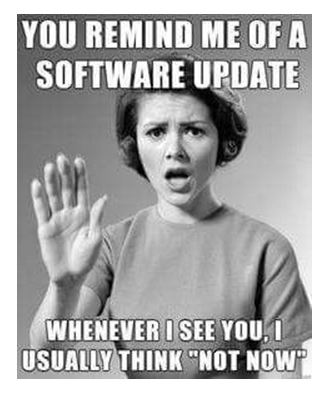 ---
It's About to Start Raining Chipotle, Literally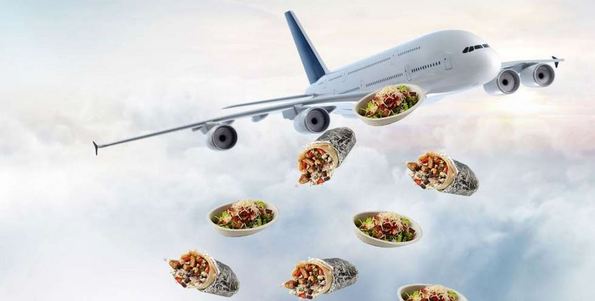 Chipotle is about to start delivering burritos to you... by dropping them out of the sky. I know that sounds like some scene out of a sci-fi movie, but I kid you not.
According to Gizmodo, Chipotle is teaming up with Google's parent company Alphabet to test out delivering by drone.
The test program will begin at Virginia Tech in Blacksburg, Virginia this week, which makes total sense considering college students are made out of 96% Chipotle by the time they graduate.
The process reportedly works like this: test participants order a burrito from a special kiosk on campus, prompting drones, which will be monitored by human operators, to take off from Chipotle food trucks with the order and ultimately lower your food to the ground.
Sadly, actual students won't be able to participate in the test since it's closed off to the public. But still, this is a HUGE deal.
Apparently, this partnership is going to help shape the future of delivery in general, as they'll collect data in the process that will help regulate how unmanned aerial systems like drones can operate safely in the future on a national level.
Basically, burritos are just the beginning! Who knows what'll start raining from the sky if this Chipotle test run is a success. Pizza? Taco Bell? McDonalds?!
The possibilities for your middle-of-the-night study seshes are endless.
---
Funeral Humor (runs in the family)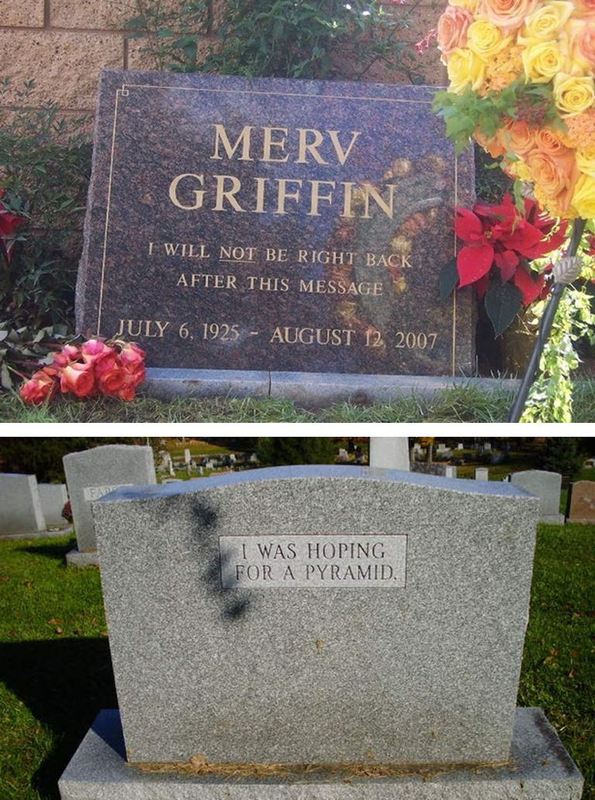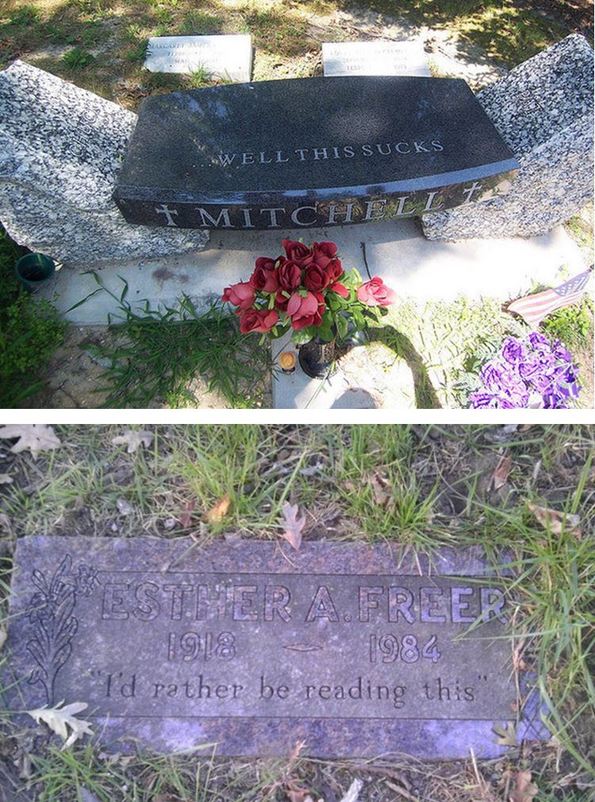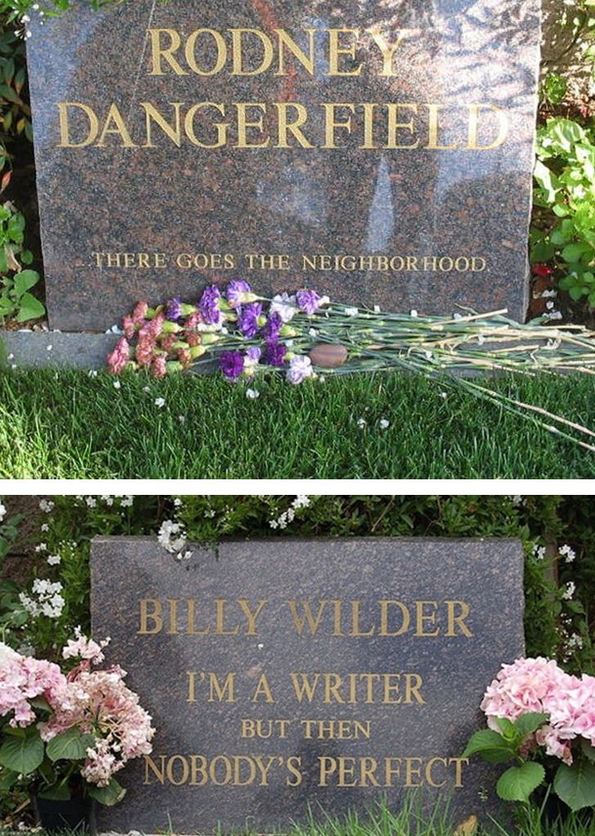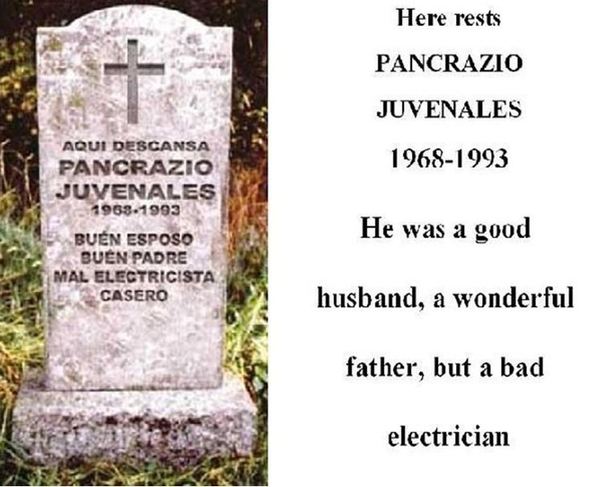 ---
---
Student Creates This Animated Movie - DISNEY gives him a job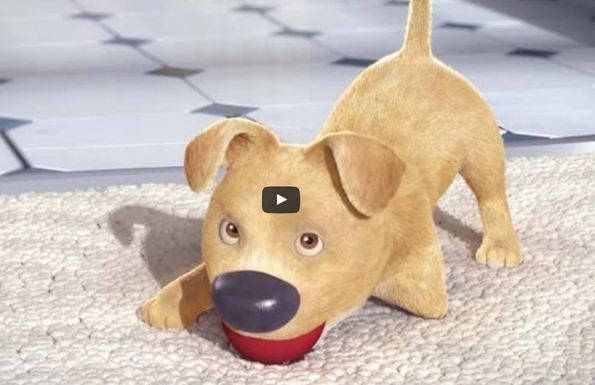 This movie takes only a few minutes to watch yet it is worth your time. You can see why the person who created it not only does animation well but also has a good heart.

Watch here.
---
The Urinal 2.0 Doubles up as a Bidet - this is a REAL PROTOTYPE SEEKING FUNDING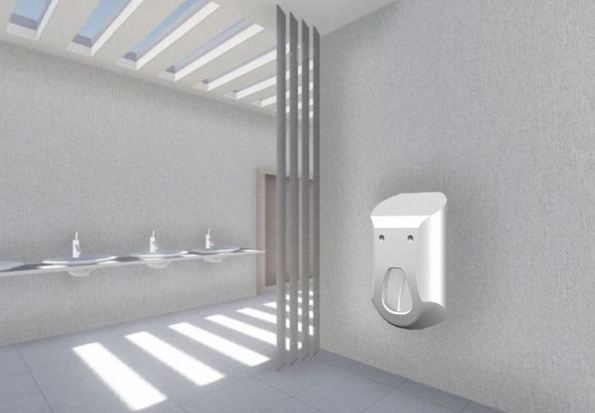 A team of inventors from Spain has designed a urinal that can also clean your genitals. Named "Urinary 2.0," the washroom technology uses programmed sensors that allow for a hands-free experience. When the user has completed urinating, soapy water is administered for three seconds. Complete with seasonal temperature settings, the urinal uses a sensor to activate a blow-dry function for another 3 seconds. The six-second
bidet
cycle appears to be making serious headway, with a 3D impression
due
this month.
The Urinary 2.0 team, consisting of biochemist Eduard
Gevorkyan
, economist Ivan
Giner
and business coach Miguel Angel
Levanteri
, are currently in talks to sell their patent to another company for €680,000 EUR (approximately $765,300 USD). The team aims to replace urinals with the Urinal 2.0, and is also looking to take their innovations to female
washrooms
as well.
Ugh.
---
Your own private flight...

Imagine boarding a plane to find out you are the only ones on it. This young couple got to fly solo. See what they did here.
---
Do you know these people?
Which of the following names are you familiar with?

1.Monica Lewinski
2.Bill Clinton
3.Hilary Clinton
4.Adolph Hitler
5.Jorge Bergoglio
6.Winnie Mandela
7.Vladimir Putin
8.Linda Lovelace
9.Saddam Hussein

You had trouble with #5?

What? - you don't know the Pope?? And he's in there with such company...
---
Don't twerk on TV.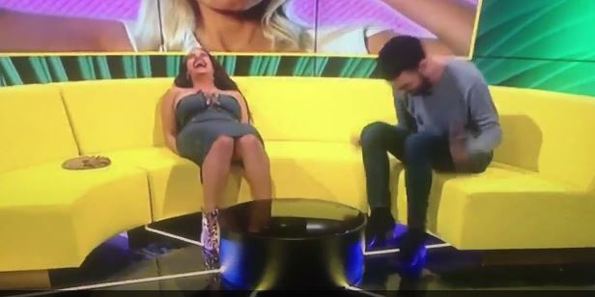 This woman got booted off of some reality TV show and then went on to show how good she twerks. Too bad she got her dress two sizes too small...
Watch here (make sure to scroll down to see video - hilarious)
---
Quotable
"Life moves pretty fast. If you don't stop and look around once in a while, you could miss it."
---
Teacher - Kid Humor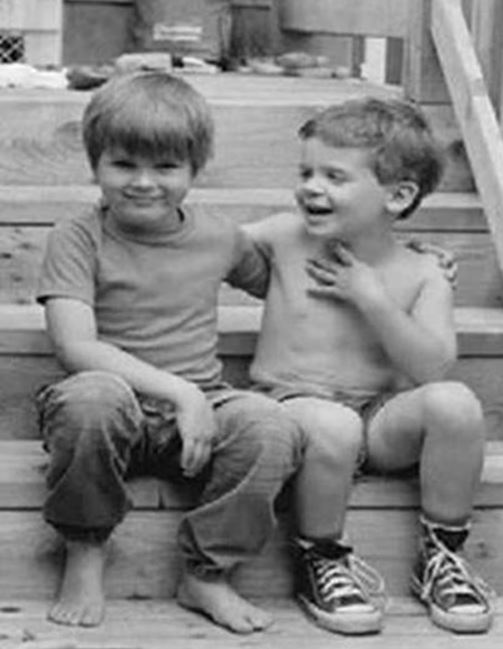 TEACHER: Why are you late?
STUDENT: Class started before I got here.
----
TEACHER: Maria, go to the map and find North America.
MARIA: Here it is.
TEACHER: Correct. Now class, who discovered America?
CLASS: Maria.
----
TEACHER: John, why are you doing your math multiplication on the floor?
JOHN: You told me to do it without using tables.
----
TEACHER: Glenn, how do you spell 'crocodile?'
GLENN: K-R-O-K-O-D-I-A-L'
TEACHER: No, that's wrong.
GLENN: Maybe it is wrong, but you asked me how I spell it.
(I Love this child)
----
TEACHER: Donald, what is the chemical formula for water?
DONALD: H I J K L M N O.
TEACHER: What are you talking about?
DONALD: Yesterday you said it's H to O.
----
TEACHER: Winnie, name one important thing we have today that we didn't have ten years ago.
WINNIE: Me!
----
TEACHER: Glen, why do you always get so dirty?
GLEN: Well, I'm a lot closer to the ground than you are.
----
TEACHER: Millie, give me a sentence starting with 'I.'
MILLIE: I is...
TEACHER: No, Millie... Always say, 'I am.'
MILLIE: All right... 'I am the ninth letter of the alphabet.'
----
TEACHER: George Washington not only chopped down his father's cherry tree, but also admitted it. Now, Louie, do you know why his father didn't punish him?
LOUIS: Because George still had the axe in his hand.
----
TEACHER: Now, Simon, tell me frankly, do you say prayers before eating?
SIMON: No sir, I don't have to, my Mom is a good cook.
----
TEACHER: Clyde, your composition on 'My Dog' is exactly the same as your brother's. Did you copy his?
CLYDE: No, sir. It's the same dog.
(I want to adopt this kid!)
----
TEACHER: Harold, what do you call a person who keeps on talking when people are no longer interested?
HAROLD: A teacher
---
Perfect Pumpkin Seeds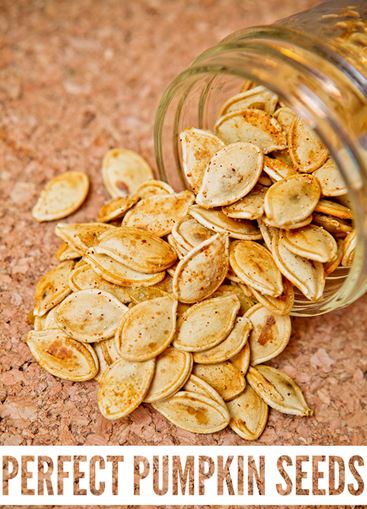 Ingredients

• Seeds from 2 large pumpkins
• ½ teaspoon Lawry's Seasoned Salt
• ½ tablespoon olive oil
• Dash of salt

Instructions
1. Preheat oven to 350 degrees F.
2. Scrape out and remove seeds from your two pumpkins. Wash and clean your seeds from your pumpkin, making sure you remove any unwanted pumpkin rinds or deformed seeds. Wash in a colander and once again remove any unwanted items.
3. Soak the clean seeds in a bowl full of water for ½ hour on kitchen counter or overnight in the refrigerator. Drain the seeds, discarding the water.
4. Fill a pot with water and a dash of salt (enough water so that it will cover the seeds). Bring the water to a boil. Place seeds into the boiling water and boil gently for about 10 minutes. This helps cook the insides of your pumpkin seeds so when you go to roast them you will get perfect pumpkins seeds crunch insuring the insides are cooked.
5. Turn off the heat and drain the seeds and place back into your empty bowl. Toss seeds with olive oil. Lay out seeds in thin layer onto a cookie sheet. Sprinkle with Lawry's Seasoned Salt. Place in oven and move and turn the seeds over about every 10 minutes, making sure they are not burning. Seeds are done after about 40 minutes or when they become firmer and are no longer soft. You do not want dark spots on your seeds, you want them to be a darker yellow. Season with additional salt if desired. Remove from oven and allow to cool. Place into a clean mason jar. Enjoy!
---